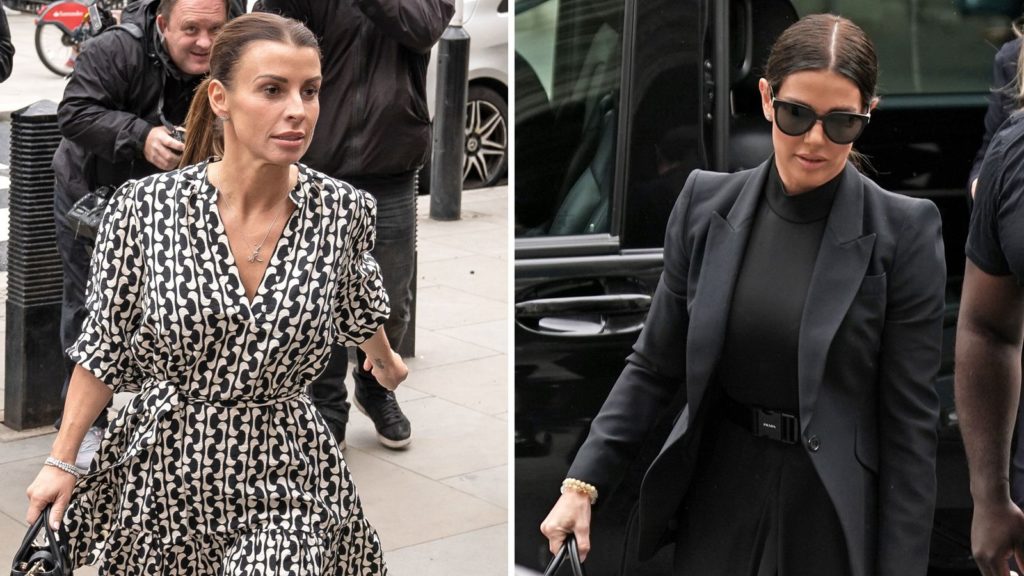 Rebekah Vardy may be forced to sell her family's beloved Portuguese villa after losing her 'Wagatha Christie' libel battle against Coleen Rooney and facing a multi-million-pound legal bill.
Mrs Vardy was left red-faced yesterday after a High Court judge ruled that she had leaked stories about Mrs Rooney to The Sun newspaper alongside her agent Caroline Watt.
In a damning verdict, Mrs Justice Steyn found 'many occasions when her evidence was manifestly inconsistent, evasive or implausible'.
She also ruled that the pair had 'deleted or destroyed' evidence, including that it was likely that Miss Watt 'deliberately' threw her phone into the North Sea.
Mrs Vardy, the wife of Leicester City striker Jamie Vardy, said she was 'devastated' by the ruling, but insisted: 'The case is over.'
Sources close to the 40-year-old mother of five said she has 'no regrets' about taking the case to court despite the hefty legal bill she has been left with.
Mrs Vardy will have to pay her rival's costs as well as her own, which sources in both camps say comes to between £2million and £3million.
Friends say, as a result, the idea has been raised of selling the couple's luxury villa on the exclusive golf resort of Quinta do Lago in Portugal, which they call their 'sanctuary'.
The property, which has three pools, a gym, steam room and six bedrooms, is thought to be worth in the region of £2million and is available for rent for up to £30,000 per week.
As I explained in my evidence I, my family and even my unborn baby, were subjected to disgusting messages and vile abuse following Coleen's post and these have continued even during the course of the trial.
Please can the people who have been abusing me and my family now stop. The case is over.
I want to thank everyone who has supported me.
I am extremely sad and disappointed at the decision that the judge has reached.
READ ALSO Jamaica midfielder Morrison follows Rooney to DC United
It is not the result that I had expected, nor believe was just. I brought this action to vindicate my reputation and am devastated by the judge's finding.
The judge accepted that publication of Coleen's post was not in the 'public interest' and she also rejected her claim that I was the 'Secret Wag'.